5-Pack Sampler Offer - Activated Pili Nuts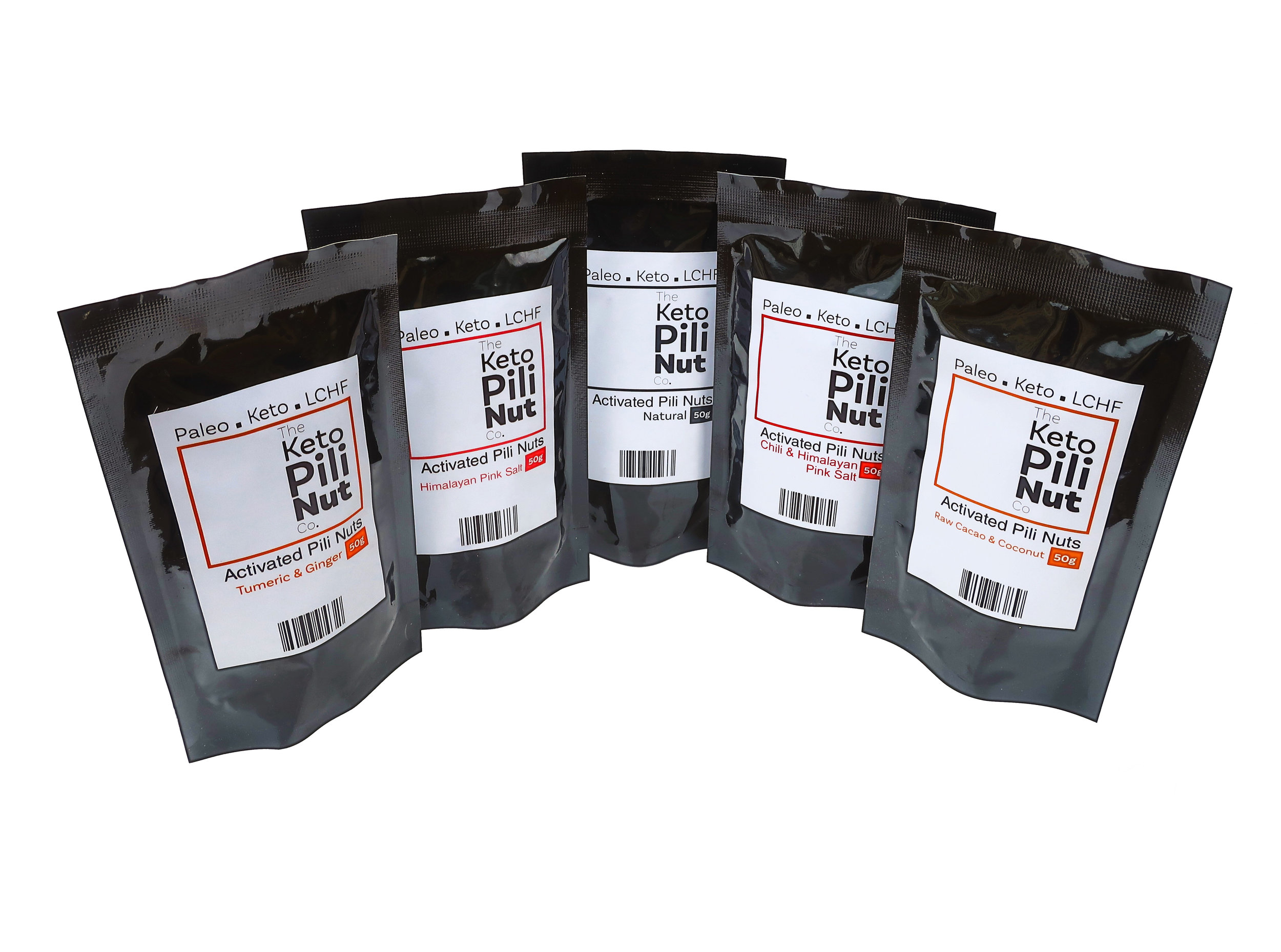 5-Pack Sampler Offer - Activated Pili Nuts
New relaunch offer: Try all flavours: Natural, Salt, Salt & Chili, Cacao & Coconut and Tumeric & Ginger
The natural activated Pili Nut is the best cooking option, roasted in olive oil it champions any salad or avocado smash.
The Salted pack is the go to choice for the sports field, the gym or on the road when cycling long hours - the goods of the Pili Nut in a small package with as much energy as 4 bananas!
The Chili touch is the perfect companion nut for all drinks, beer, wine, mixers or soft drinks. It's the party Pili Nut.
Grab a limited sampler 5-pack while the offer lasts!
The packaging validity date states 30.09.2018 but they will stay fresh until the end of January 2019.
sold out